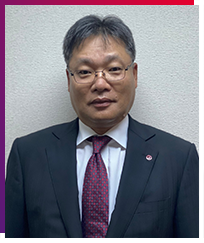 TATSUHIKO YAMAZAKI
MANAGING DIRECTOR
Message from MD
Since the formation of Thai Tokai Carbon Product Co., Ltd. ( TCP ) in October 1989, Planning and execution of the carbon black project has progressed smoothly, culminating in the successful completion of the plant and commencement of Operations in 1992 as planned.
The commencement of commercial operation of the TCP plant brings to realization the objective of strengthening the supply source of carbon black to meet increasing demand and represents a significant step to further develop the carbon black industry in Thailand.
Licensed to use the advanced process technology of Tokai Carbon Co., Ltd. Of Japan, TCP's plant processed a wide range of carbon black products to fulfill the requirements of the types of applications both in the domestic and international markets.
TCP commemorate 30th year anniversary in Oct. Y2019 thanks to many stakeholders supports.
To take this opportunity, I would like to express my sincere appreciation to all the parties who have supported and contributed to today's success of TCP. I am confident that, with the experienced and dedicated TCP partners, management and staff, we can look forward to many more years of greater success and growth.